Ceremony honoring Barb and David Hurd for their generous contribution to the Robert D. Ray Asian Gardens endowment on September 14, 2010.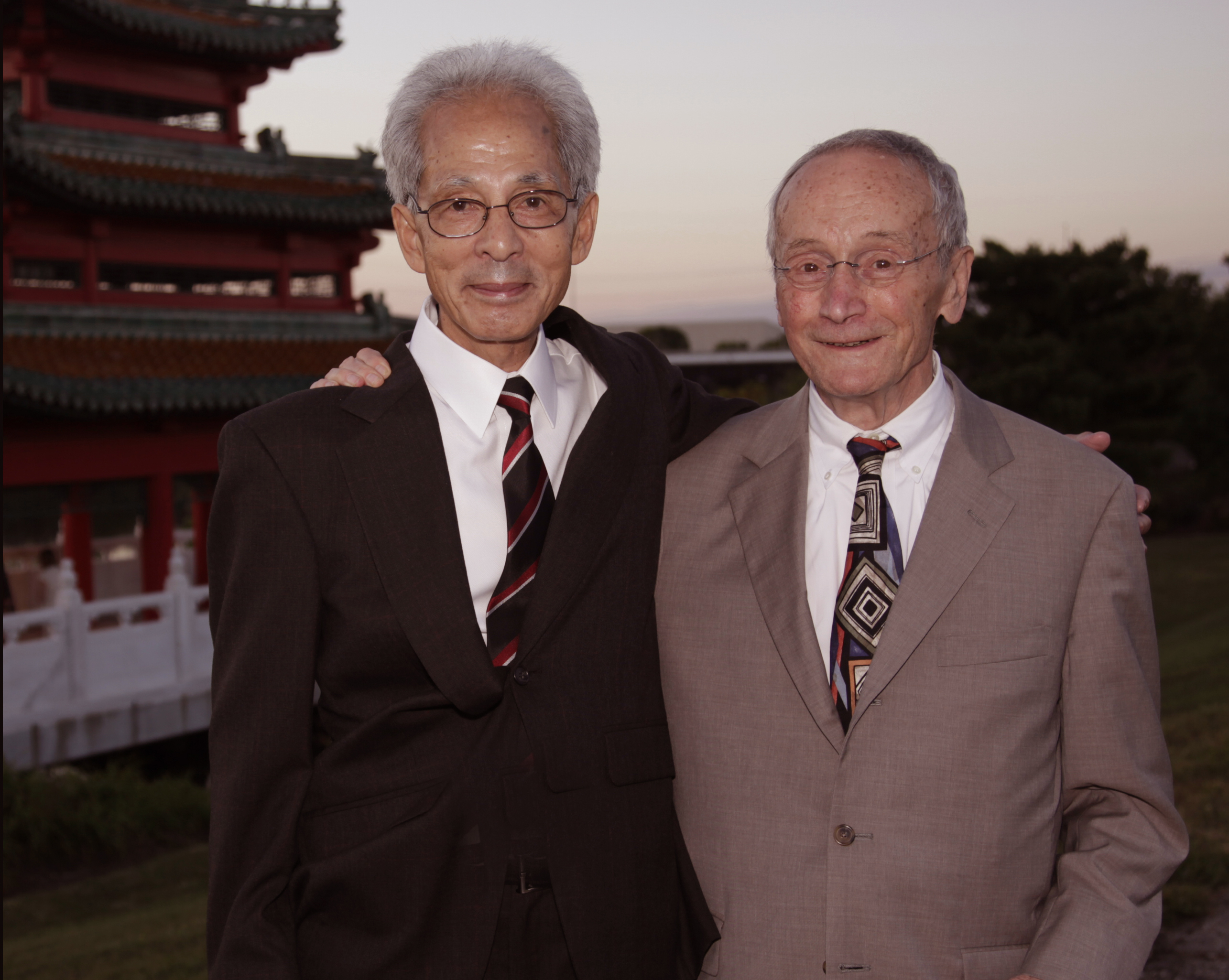 October 24, 2007, Capital Campaign Victory Celebration.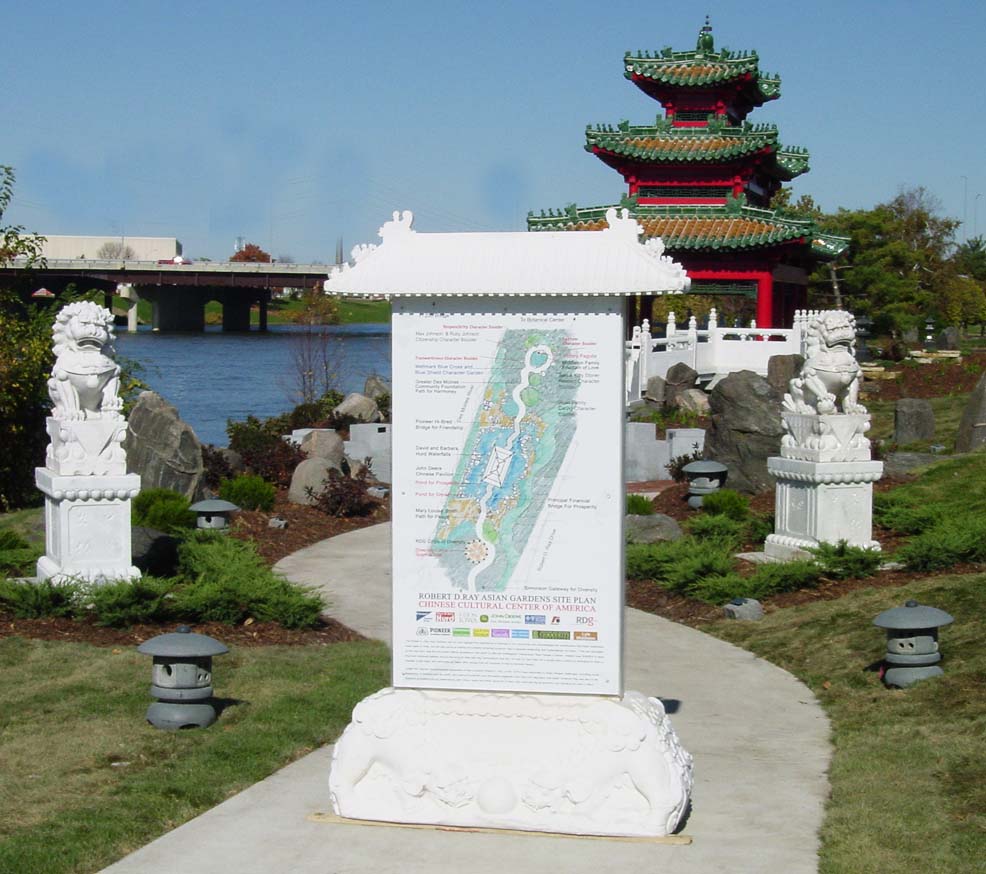 entrance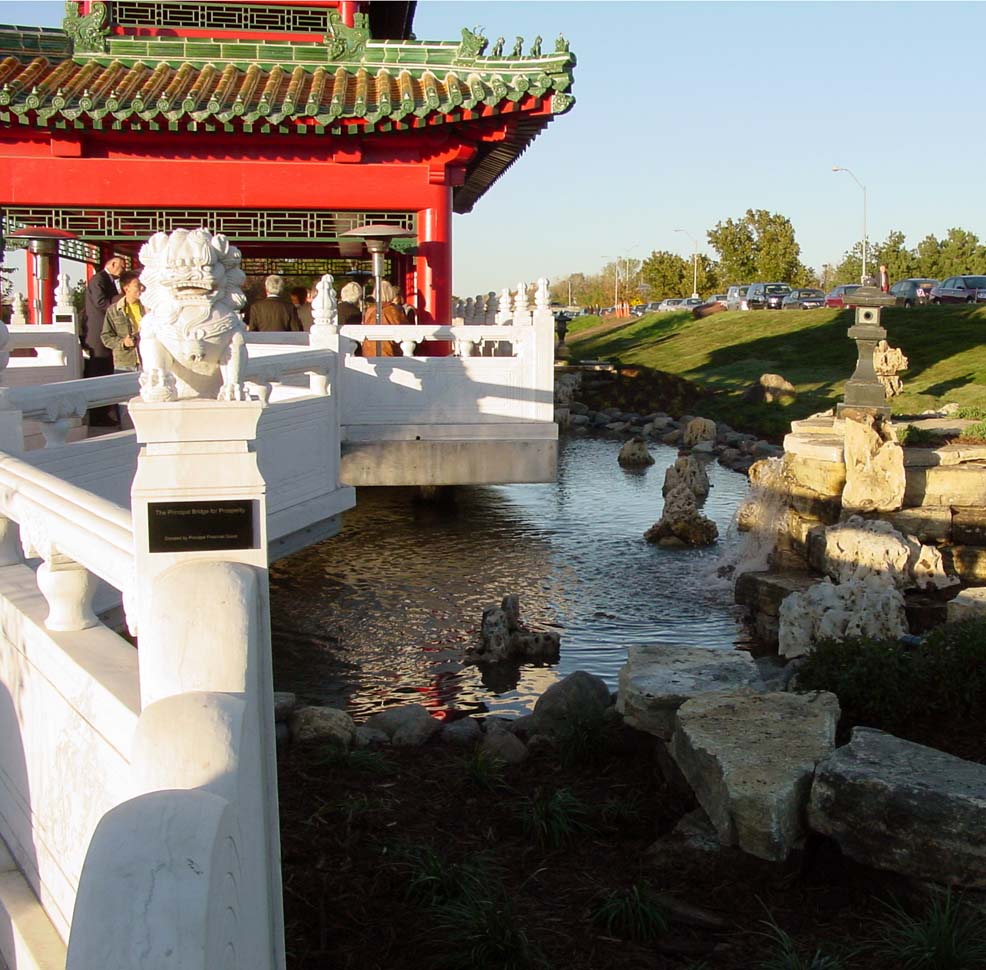 upper pond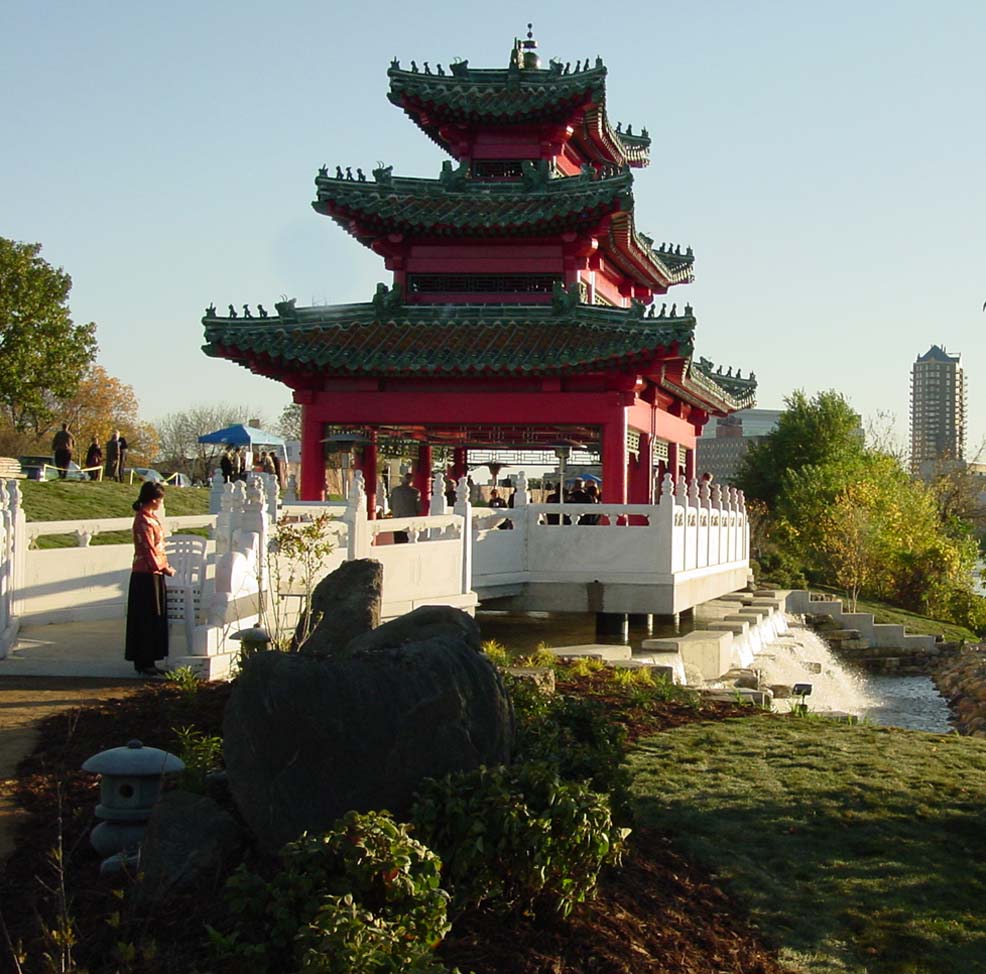 waterfalls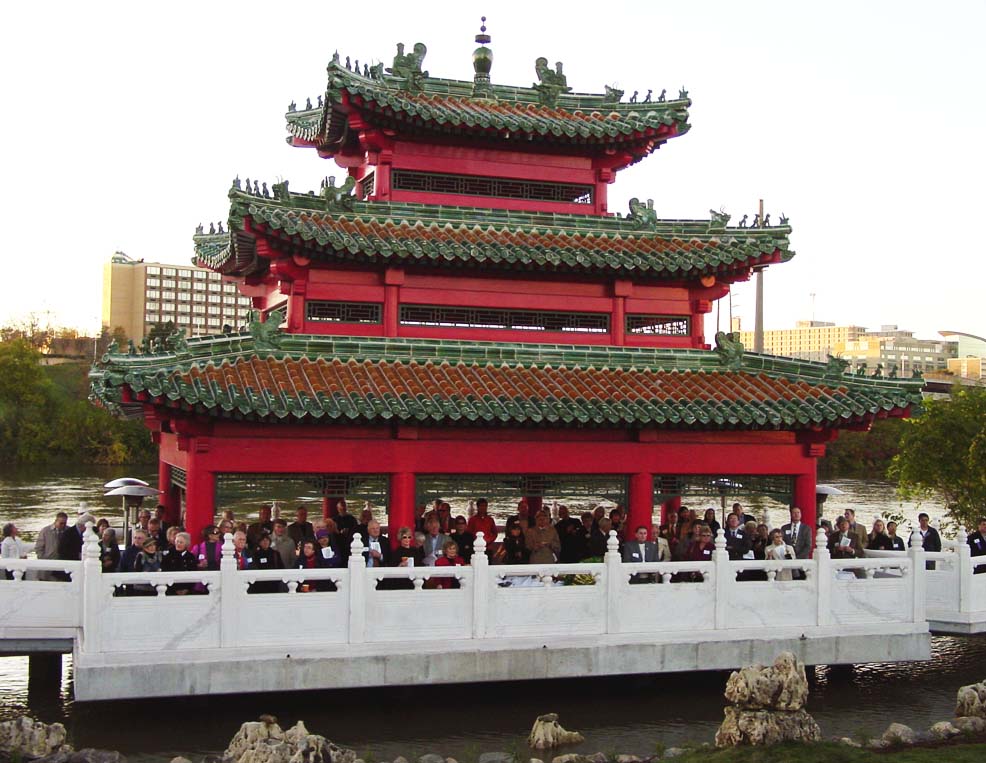 donors in the pavilion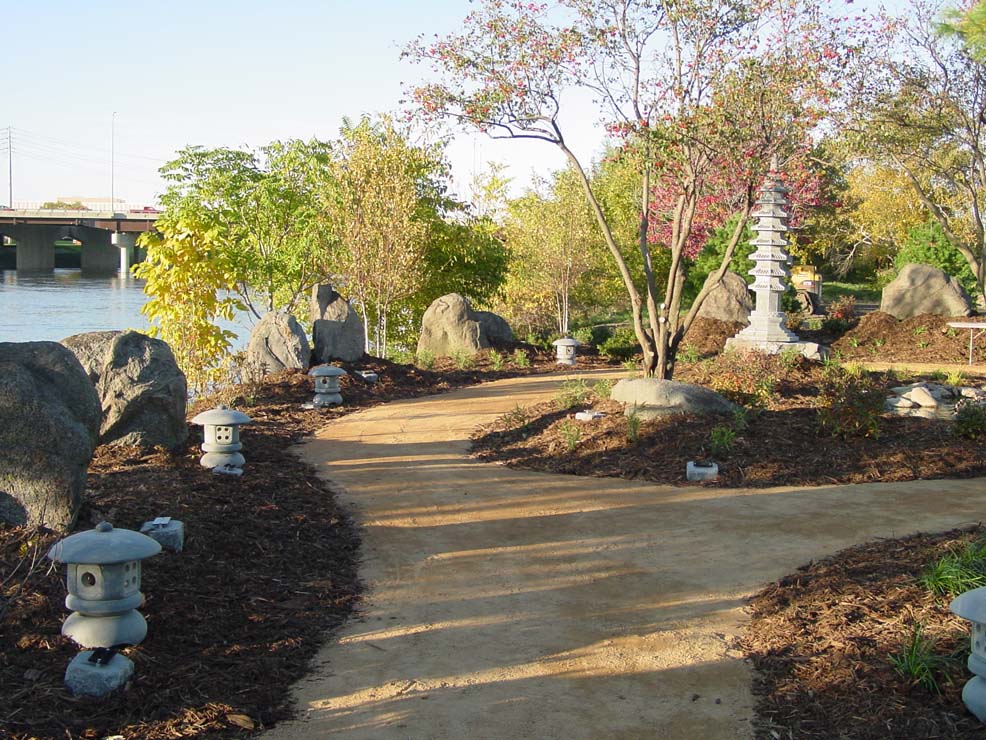 Wellmark Blue Cross and Blue Shield Character Garden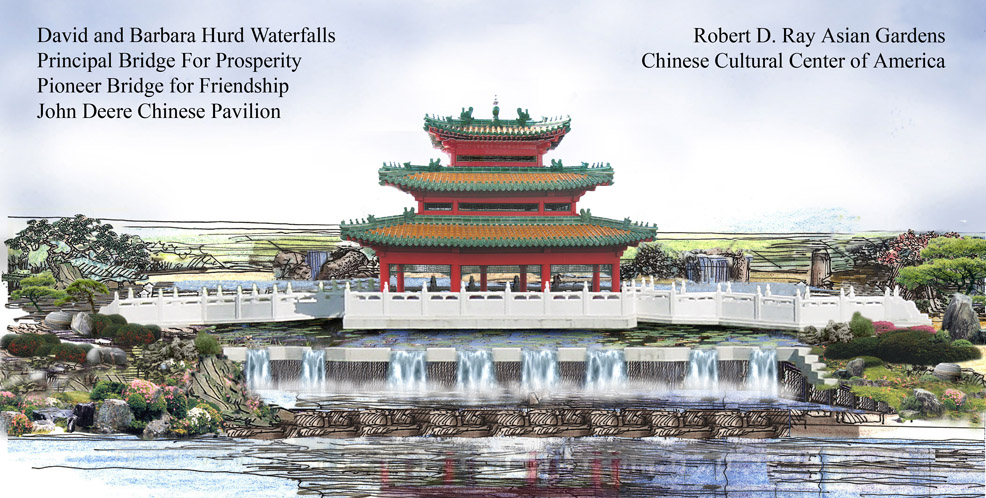 The Chinese Cultural Center of America (CCCA) is a non-profit organization offering cultural, educational and business products and services.
Our vision is to promote closer cultural and trade relationships between America and China/Pacific-rim Asia.
Our mission is to:
Provide diverse cultural offerings and vibrant quality of life
Cultivate understanding, mutual respect and friendship among people of diverse cultural origins
Serve as liaison for partnership dedicated to peace and prosperity
Scope of Operation:
To host leading Chinese and East Asian performances in music, dance and drama
To organize world class travelling exhibition of art and archaeological treasures
To organize various symposiums bringing Asian and American officials and business leaders together
To offer classes relating to East Asian culture
To build a series of Asian gardens and a cultural center to provide real life, spiritual and physical experience of Asian Pacific Rim culture
Contact:
Chinese Cultural Center of America
Suite 11, Kildee Hall, Iowa State University
P.O. Box 8996, Ames, Iowa 50014-8996
Phone: 515.294.8244
E-mail: pshao@iastate.edu